ABOUT
Young Bull
Our journey to dope music.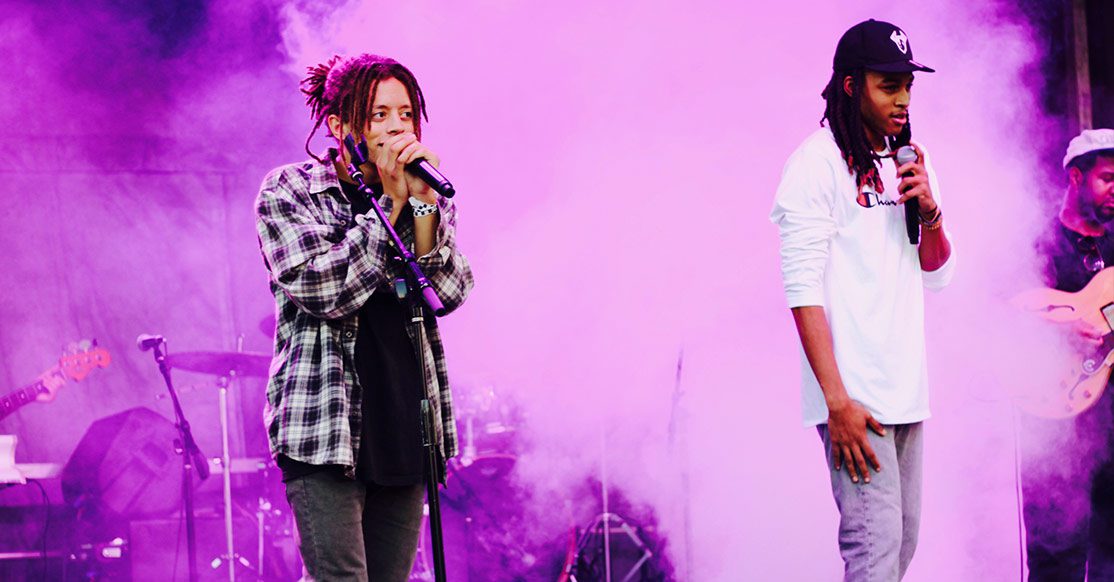 FROM A HIGH-SCHOOL EXPERIMENT...
To an international phenomenon
The soulful group known as Young Bull hails from Durham, North Carolina, taking their moniker from their hometown's nickname, "Bull City." Emerging from obscurity with their critically-acclaimed release Sopadelic, Young Bull is defined by their smooth, distinctively Southern sound and their casually versatile lyricism. Initially meriting comparisons to The Internet and Anderson Paak, YB has begun to attract international attention with virtually no outside support. Over the course of a few short years, they have racked in over 5 million organic streams, sharing bills with the likes of Erykah Badu and Miguel while earning coverage from esteemed national outlets including BET, Rolling Stone, MTV, and the Huffington Post.
Young Bull began as a musical experiment by classmates Mique and Solomon Fox who met on the basketball team at Durham School of the Arts. Helped by Mique's church-bred vocals and Fox's savvy keyboard and production skills, they began performing at local talent shows and recording songs in Fox's bedroom, quickly developing a devoted following of fellow students and friends.
With a slew of talented jazz and funk musicians fueling their energetic live performances, the electro-soul outfit soon gained traction on the Southern talent circuit, headlining shows from Atlanta to Washington, DC while attracting the attention of local bloggers and bookers alike. Through a chance meeting via SoundCloud, YB would later add Raleigh-based rapper and singer Christian Sinclair to the ranks, rounding out the collective and inspiring their recent EP, entitled "Young Bull is Not an Individual." With a recent co-sign from the Grammy-nominated recording artist Rapsody and the upcoming release of their second full-length album, Windows, Young Bull is poised as one of the most exciting and innovative groups to watch.
Reppin' Bull City.
Born In
Durham, NC