ABOUT
Young Bull
Our journey to dope music.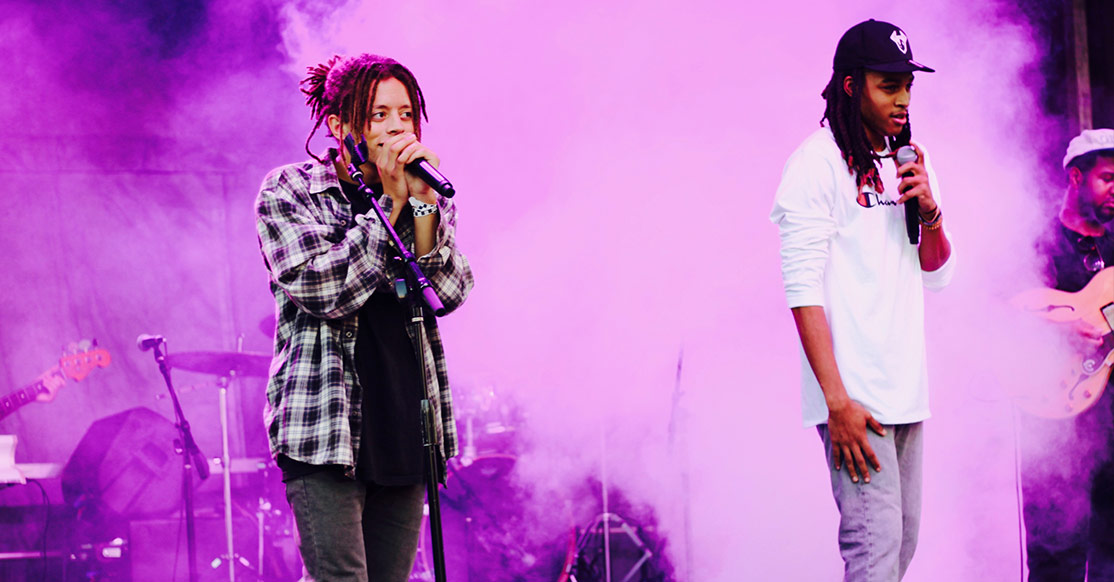 FROM AN EXPERIMENT...
To having over 3,000,000 streams on Spotify
What began as an unassuming SoundCloud upload in 2014 transformed into Young Bull's first full-length album, Sopadelic, in 2016, which now has over 3,000,000 streams on Spotify alone; what began as a school talent show act transformed into stellar live band performances across the United States, sharing lineups with the likes of Erykah Badu, Miguel, Thundercat, Masego and countless others. Add that to a recent co-sign from the Grammy nominated recording artist Rapsody, several high-profile features (Huffington Post, Worldstar Hip Hop, H-WING), and a host of radio appearances (K97.5, Choice FM 92.1, WKNC 88.1), and it is clear that Young Bull is well on its way to challenging the status quo in hip-hop and R&B. With a critically acclaimed follow-up EP, Midnight Sun, following in 2017 and a number of successful single releases, Young Bull is currently recording their second full-length album for release in 2019.
Started in the halls and locker rooms of Durham, North Carolina's public arts high school, Young Bull began as an experiment by classmates Tahmique Cameron and Solomon Fox. Helped by Cameron's soulful vocals and Fox's savvy keyboard and production skills, they began performing at local talent shows and recording songs in Fox's bedroom, quickly developing a devoted following of fellow students and friends.
With a slew of talented North Carolina jazz and funk instrumentalists behind their energetic live performances, the hip-hop outfit soon gained traction on the Raleigh/Durham music scene, selling out their first major show in the spring of 2015, attracting the attention of local bloggers and bookers alike.
2016 ushered in a new era for Young Bull, marked by increasing crowds and notoriety with the release of their debut studio album, Sopadelic, and the addition of Raleigh-based rapper Christian Sinclair to the ranks. Meriting comparisons to Anderson Paak and the Internet, the overwhelming success of Sopadelic helped push Young Bull into the national spotlight. They soon began playing shows up and down the East Coast, gaining grassroots fans from college campuses to local venues. By 2018, they had upped the game again, finding themselves at home on festival main stages while becoming a fixture on editorial playlists across the internet and social media (including Spotify's "Most Necessary" and "Fresh Finds"). With a new album forthcoming and a rapidly growing fanbase, Young Bull is proving itself one of the most innovative and exciting groups to watch.
Reppin' Bull City.
Born In
Durham, NC