ABOUT
Young Bull Music
Our journey to dope music.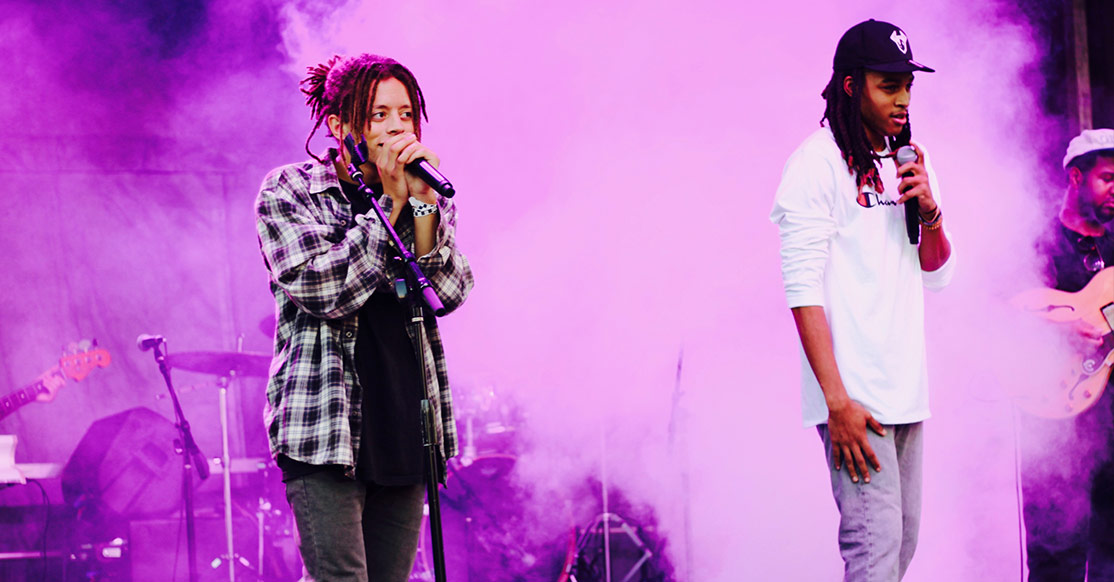 IT START WITH -
An endless passion for music, for voices,
for discovery, for people, for life.
Young Bull is comprised of founding members and former JV basketball teammates Tahmique Cameron and Gabe Fox-Peck, along with the recently added rapper/singer, Christian Sinclair. Based in Durham, NC, they are rooted in a distinctively Southern sound–fusing trap and old-school soul influences into a unmistakably electric aesthetic.
Tracing its roots to a chance collaboration between high school basketball teammates Tahmique Cameron (singer) and Gabe Fox-Peck (producer), Young Bull has been gaining traction for the last four years, revitalizing the Durham, North Carolina hip hop scene and gaining national notoriety. Young Bull's chemistry was further electrified by the addition of its third member and rapper Christian Sinclair last year.
With over 200,000 plays on Spotify and a critically acclaimed album, Sopadelic, dropping independently in 2016, YB is making moves in the music world. Backed by some of the funkiest musicians in the country, Young Bull has performed up and down the East Coast and continues to tour, make new music, and play 2K in the basement.
Since the release of their debut studio album, Sopadelic, and an accompanying East Coast tour in the summer of 2017, Young Bull has continued to play shows from Boston to Atlanta, backed by some of the country's finest and funkiest live musicians.
Reppin' Bull City.
Born In
Durham, NC